Western Region Interfraternity Conference
1967 in Fresno, California
---
WRIFC Photographs
The Interfraternity Council at San Fernando Valley State College in 1967 sent a large delegation to the Western Regional Interfraternity Conference, which was held at the Hacienda Inn in Fresno, California. Craig Katka had photographs which were taken as part of the delegation.
The first photograph is of all the Valley State delegates, which included brothers Craig Katka, Jeff Matz (IFC Advisor then), John Cagle, Grant Mitchell, and Bob Buch.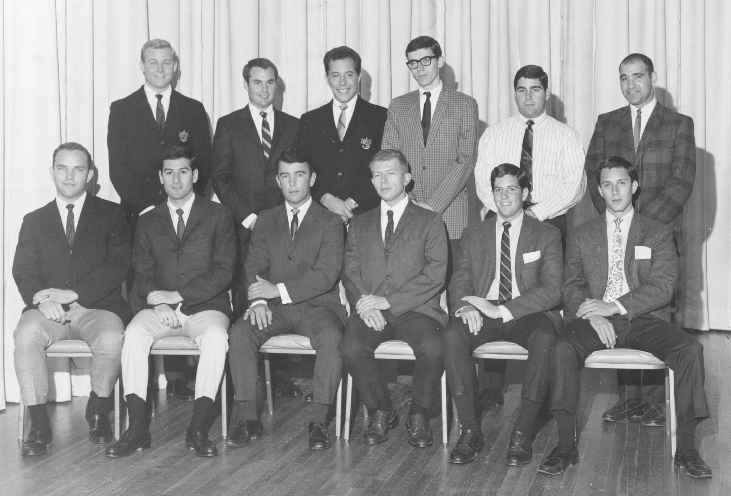 The second photograph is of all the Sigma Alpha Epsilon brothers at WRIFC that year, including the Pi Kaps.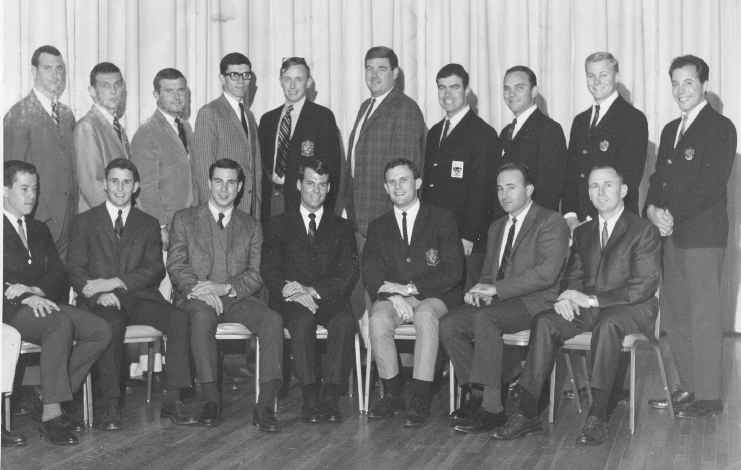 ---
Return to Pi Kappa Tau